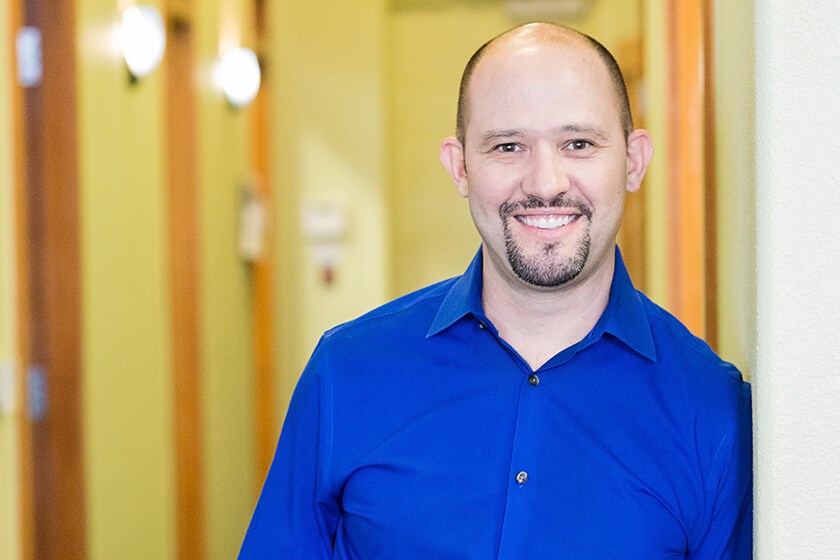 Born in Puerto Rico and raised in the United States, Dr. Rafael A. Perez loves being a Texan, or as he likes to say, a "Texirican." At Stone Lake Dental, Dr. Perez performs advanced dental treatments by utilizing innovative techniques and technology to ensure exceptional results for each of our Wichita Falls, TX patients. He enjoys being able to improve his patients' quality of life by enhancing the aesthetic appearance and functionality of their smiles.
Dr. Perez specializes in providing general, cosmetic, restorative, and advanced dental treatments at Stone Lake Dental. As a part of general and preventive dentistry, he provides comprehensive dental examinations in order to evaluate the overall oral health of his patients. For patients who are wanting to enhance the appearance of the smile, Dr. Perez offers aesthetic procedures that include smile makeovers, veneers, dental bonding and contouring, and teeth whitening. Through restorative treatments, Dr. Perez is able to fully restore the functionality and health of his patients' smiles, while advanced procedures allow him to offer more comfortable and innovative treatment options.
After graduating from Midlothian High School, Dr. Perez entered the U.S. Air Force. He completed a three-year active duty tour, which included Desert Storm, before he landed in Wichita Falls to attend Midwestern State University. After earning his Bachelor of Science degree in biology, he went on to Baylor College of Dentistry to receive his Doctor of Dental Surgery degree. To stay on the cutting-edge of dentistry, Dr. Perez takes multiple hours of continuing education courses each year in cosmetic dentistry, endodontics, dental implants, and current technologies.
Dr. Perez is a member of several prestigious dental organizations, including:
The American Dental Association
The Texas Dental Association
The 13th District Dental Society
Dr. Perez and his wife, Alissa, have been happily married for ten years. They have two sons, Gavin and Cruz, a daughter, Annabella, as well as three Shih Tzus, Lola, Pippa, and Penelope. When he's not in the office, Dr. Perez enjoys spending time with his family, being involved with his church, and helping others. He also serves on the board for Inheritance Adoptions.
Reviews
"What an amazing experience!"
Test
Office Visit
"IMHO...Best Dental Practice in the region! Dr. Perez leads a great team. Everyone is very helpful and personable."
J.H.
Google
"I was nervous about going back to the dentist after years not going. Dr. Perez made me comfortable and the staff has been great every single visit. If you're hesitant to go back to the dentist, do it, and go to Stone Lake Dental!"
G.T.
Google
"This office is fantastic. Dr. Perez is a kind and caring dentist."
D.J.
Facebook
"Dr. Perez filled some gaps in my front teeth and they look great! It was a much better option for me than braces!! Love Love Love them."
L.S.
Facebook