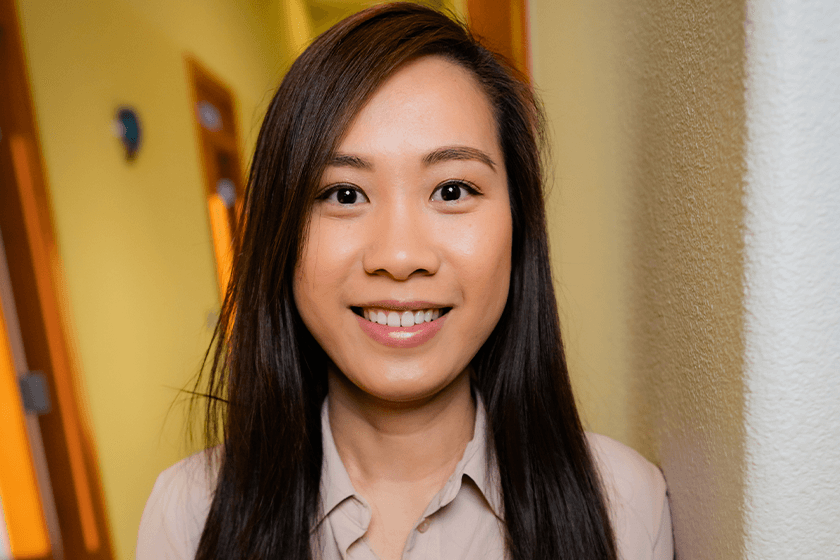 Born and raised in Vietnam, Dr. Nhi Balogh moved to the United State at the age of fifteen. She is fluent in both Vietnamese and English. At Stone Lake Dental, Dr. Balogh provides quality dentistry for her patients, caring for adults and children in a comfortable and pleasant atmosphere. She takes the time to get to know her patients and builds relationships based on trust, making sure they are comfortable in her care before starting a treatment plan. She practices a preventative, conservative, and individualized approach to oral care to minimize invasive procedures and preserve the natural tooth structure whenever possible. She believes the foundation to good oral health begins with the mind and body, stressing the importance of maintaining overall wellness for long-term success.
Dr. Balogh is trained in all aspects of dentistry, provides restorative, cosmetic, preventive, and advanced dental procedures. Through general dentistry treatments, she provides dental exams, sealants, tooth-colored fillings, crowns and bridges, root canal therapy, tooth extractions, emergency dental care, etc. Dr. Balogh is advanced her training in cosmetic procedures such as smiles makeovers, veneers. She also provides clear aligner treatment in adults to straighten teeth more comfortably. Dr. Balogh is very good with children and is certified in Oral Conscious Sedation and Nitrous Oxide and Oxygen Sedation.
Dr. Balogh received her B.S degree in Microbiology from University of California, Los Angeles (UCLA) in 2015. She then earned her Doctor of Dental Medicine degree at Midwestern University-Arizona in 2021. After graduation, she moved to Wichita Falls to practice dentistry. Dr. Balogh keeps updated on the newest dental technology by attending multiple education courses throughout each year, so that she can provide the most advanced dentistry services to her patients.
Dr. Balogh is a proud member of several dental organizations, including:
The American Dental Association
The Texas Dental Association
The 13th District Dental Society
Outside office, Dr. Balogh loves to travel, go camping, cook, dine, read, fitness and hike. Dr. Balogh wishes to open a Vietnamese sandwich shop in Wichita Falls! She has a housemate named Chopper, a one-year-old mutt puppy who acts like he runs the house, but Chopper keeps her smiling every day.